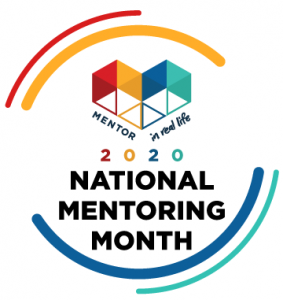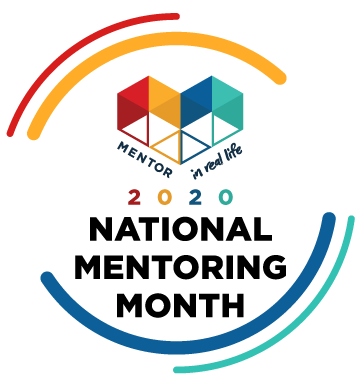 Did you know that January is National Mentoring Month? With the new year and a new decade launched, it's a perfect time to think about both your personal AND professional goals. As an artist who is always trying to evolve, I often ask myself, "How can I improve my craft?" and "Who do I admire that I can learn from?"
Mentorship is a way to manage your own learning process, improve your skills and get a unique perspective from a trusted resource! In my journey as a singer, songwriter, musician, producer, performer and teaching artist, I've had the opportunity to mentor others and give back to an industry that I love. I have critiqued songs for people; helped them understand the importance of branding, publishing and protecting their works through copyrights; brainstormed marketing ideas; honed their performance, teaching styles and practices, and encouraged better connections through social media.
Although I have helped many people as a mentor, and I have grown exponentially by observing and admiring my peers, I personally have not ever had one! Mostly I have honed my skills in a somewhat "ghostly" way, preferring not to bother or add to anyone's work load.  But for sure, don't follow that model!  All anyone has to do to find a mentor is identify someone you admire and trust and then ask. The only possible outcomes are a no, maybe or yes, so GO for it!  Don't deprive yourself of a huge growth spurt—and the amazing richness a mentor or new set of ears can bring to your work. And—don't forget to approach different people with different skillsets as mentors.
Here are "5 key characteristics that make a great mentor "(as provided by the mentoring platform- Chronus).
Inspire – What makes mentors effective may very well rest in the ability to inspire their mentoring partners. By setting an example, you may be able to motivate your partner towards future paths that are beyond his or her original dreams. Challenge your partners to find importance in what they aspire to do. Help your partners create a future vision.
Be an Active Listener – A sign of good listening is that your partners feel they have been clearly heard and understood. Your partner feels accepted and puts more trust in the mentoring relationship. One form of active listening is remembering or showing interest in things your partner mentioned in the past.
Share Similar Experiences – Mentors are not expected to be superheroes. Most of the time, they are people who have already experienced situations similar to those their partners now face. By sharing your experiences, you can help your partner feel more empowered to deal with challenges successfully.
Provide Corrective Feedback in an Encouraging Manner – It is not easy to take feedback well. However, hearing it in a motivating and encouraging tone can help your partner accept and apply feedback readily.
Speak of Your Mentee in Positive or Neutral Ways – Your partner needs to trust that your discussions are confidential and that the mentoring relationship is mutually supportive. When speaking of your partner to others, provide only positive or neutral comments.
A fun piece came out the other week titled "Overlooked no more, Margaret McFarland, Mentor to Mister Rogers."
Important #NationalMentoringMonth Dates:
1/8: "I am a Mentor" day
1/17: International Mentoring Day
1/30: #ThankYourMentorDay