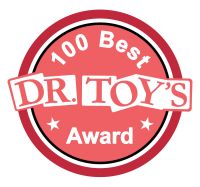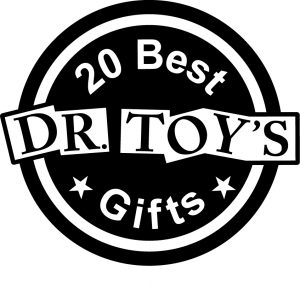 It's that time of year…..the holiday season!! This season is one of my most favorite time of years. It's a joy to celebrate and learn about all the winter celebrations and the stories behind them. When looking for gifts for a child, family, mom or a teacher….don't forget the power of music! Hunk-Ta-Bunk-Ta CDs can make a nice addition to this time of year.
Also important to the season are all the gift guides that come out! I am happy to announce that Hunk-Ta-Bunk-Ta received two Dr. Toys awards this year! Huunk-Ta-Bunk-Ta HITS was named 20 Best Gifts of 2017 and included in the 100 Best Dr Toy's Awards. Every year Dr. Toy announces the Ten Best Lists of 2017. Stevanne Auerback (Dr. Toy) is one of the world's leading experts in children's products and toys. She evaluates developmental and educational products in order to make recommendations and provide insights.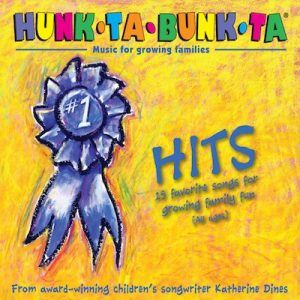 I'm also happy to announce that my new holiday CD Hunk-Ta-Bunk-Ta JOY will celebrate the coming of light. Hunk-Ta-Bunk-Ta JOY will be released this coming Spring on the Equinox, March 20, 2018. The Equinox is the moment in which the plane of Earth's equator passes through the center of the Sun's disk. On an equinox, day and night are of approximately equal duration all over the planet.
On that note, I would like to share of of my songs, right off Hunk-Ta-Bunk-Ta JOY "Eight Little Candles." You can find the publishing info HERE.
Please take a read of Dr. Toy's Guide Press Release and learn more:
Dr. Toy's Guide® Announces Dr. Toy's 100 Best Children's Products of 2017
Guide to the Best Toys, Games, Gifts, and Children's Products!
"As a natural, ongoing part of our role as parents, teachers, early childhood specialists, and others involved with children, we observe children at play. With our eyes we confirm what works…and what doesn't hold up under tough testing – the normal barrage of active, inquisitive, and resourceful babies, toddlers, preschoolers, and older children. This guide is offered to complement your observations, to offer new information, and to assist you in selecting the right products to enhance your child's play and learning experiences. We make buying decisions based on lasting play value and product applicability to find a good balance of children's active, creative, and educational participation. We can depend on the durability and versatility of such items as blocks, construction toys, dolls, games, puppets, puzzles, and transportation toys. They stimulate the imagination, engage the player, have greater play value, and hold up over time. We want to apply these standards to all the play product choices we make. We often hear consumers describe their experience of making a purchase, but shortly after giving little Alice or Bobby, the product quickly falls apart – a frustrating, and often expensive experience. Products that do not meet safety standards can be dangerous, and cause anxiety and harm to children. We want to avoid these problems, and always strive for excellence for playthings.
Dr. Toy spends a great deal of time reviewing a large quantity of varied products created by manufacturers, new inventors, and designers the world over. We make sure the final selections match the extensive criteria for excellence. Certainly, age grading, name recognition, company dependability, versatility of design, and place of purchase are each factors to consider the right product. Another aspect you can depend on is a warranty. Rising costs for products require everyone to be wise consumers to gain lasting value. Durable products, properly designed and developmentally correct, are worth the money. Children's positive reactions are worth our careful selection.
Dr. Toy utilizes a comprehensive set of objective criteria to evaluate toys and children's products. Dr. Toy is pleased to again have the opportunity to share over 56 years of play, toy and educational experiences with parents, teachers, and other consumers to assist them in their own selection process to match the child's age and interests. Since 1992 Dr. Toy's valued annual report has featured information about l00 fun, wonderful, new, educational, and developmentally appropriate toys, games, and children's products from large and small companies. The toys and products selected meet our high standards for design, durability, price, quality, safety, and value. Dr. Toy wants to remind parents and teachers, "Let's not forget that 'play is children's work' (essential for well-being at any age) and should be practiced, respected and better understood by all adults. We should be thinking: What products or 'tools for play' can we obtain to provide wholesome experiences for our children (and ourselves) and provide plenty of positive and meaningful playful learning interactions."