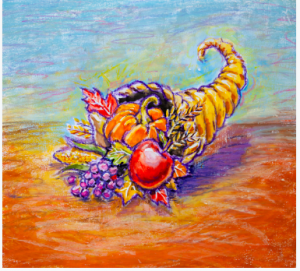 NEW MUSIC:
Attn Attn!! It's a Turkey Day Miracle!! I'm thrilled to share my next single release in honor of #Thanksgiving. This song is NEW and off Hunk-Ta-Bunk-Ta: JOY
Year over year, I'm reminded about how much there is to be thankful for. With this season, it's truly a time to celebrate family and friends. One of my more favorite parts of Thanksgiving is the tradition and the meal we share. This year our family has a few diet restrictions so we are making gluten-free dishes, lots of veggies and using less sodium. Over the years, my favorite dish has always been mashed potatoes, the making of which inspired the song.
A FEW THINGS I'M THANKFUL FOR:
Thankful for many gifts

Happy to be able to live my passion

Appreciation of people, places and things

Never losing hope

Kindness toward all

Freedom that many do not experience

Unique ideas and unsinkable spirit

Loving thoughts, heart and deeds
VIDEO PLAYLIST FOR THE KIDDOS:
Kids love learning new rhythms and tunes in honor of Turkey Day. Enjoy a variety of video for kids preschool through kindergarten.
Powwow, by Jack Hartmann
A Turkey Dance, by The Learning Station
Do the Turkey Hop, by Kiboomu
Turkey Song, by Kiboomu
Get Funky with Tommy the Turkey, by Jack Hartmann
Little Pilgrim, by The Learning Station
Albuquerque Turkey, by The Learning Station
Thanksgiving Day, by Mother Goose Club
Five Little Turkeys, by The Learning Station
Thanksgiving Feast, by The Learning Station
Turkey Hokey Pokey, by The Kiboomers
Ten Little Turkeys, by The Learning Station
Turkey Dance Freeze
Thanksgiving is a Wonderful Thing, by The Kiboomers
Thanksgiving Dinner, by The Kiboomers
If You're Thankful and You Know It, by The Kiboomers
Turkey in the Straw, by The Kiboomers
Five Fat Turkeys, by The Kiboomers