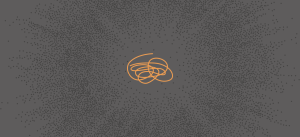 This month's blog is a tribute to Anythink Libraries! I love performing #Hunktabunkta SOLO shows for their portfolio of libraries, and their goal to be a catalyst for innovation. Anythink hopes to influence Community, Culture and Career! According to their website they hope to do this by:
Community: Anythink builds community by connecting people, organizations and agencies with ideas and each other.
Culture: Anythink is a cultural and learning destination for Colorado.
Career: Anythink supports the entrepreneurial spirit of the community.
In terms of community and individual development, the above is crucial!  Not only for our children, but for all those who take an active role in community. Since I hope to build community via my music and artistic expression, it's a joy once Anythink's summer reading programs begin and an honor to be included.
This summer, Hunktabunkta will be at the Anythink venues below. click HERE to see a full list of concerts I am offering this summer. There are quite a few libraries throughout the state as well as several with the Hunktabunkta BAND.
Anythink Brighton
May 30th: Anythink Library
May 31st: Anythink Wright Farms Library
June 20th: Anythink Huron Library
June 28th: Anythink Commerce City Library
June 30th: Anythink York Street Library
July 12th: Anythink Bennett Library
July 13th: Anythink Perlmac Library
Interested in learning about other Anythink events? Please visit their event page HERE.
Enjoy some pics from my Anythink Shows and join #Hunktabunkta Music at an upcoming performance!