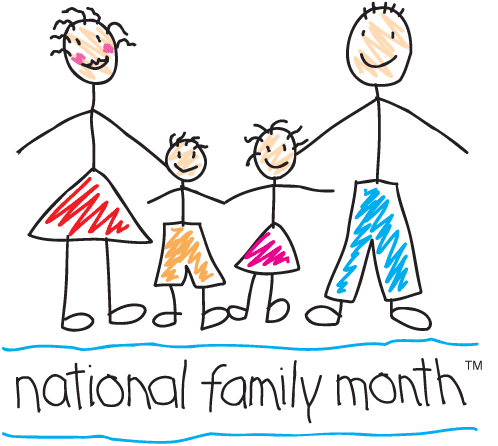 August is National Family Fun Month! Each year families use this month as an opportunity to enjoy quality time together. Summer often provides some extra hours for leisure, and the warm weather creates more opportunities for a number of activities and bonding. Hunk-Ta-Bunk-Ta Music was created for the love and enjoyment of not just family music, but time spent together.
Family audiences are always my favorite! There is nothing more rewarding than seeing people of all ages enjoying my music, (or any music), together. And when a great grand or grand parent joins me on stage with a young family member, or an entire family as a group participates actively in a song, the joy in their faces is indescribable.
Here are three simple ideas to share with your own family-  no matter the ages, sizes, shapes or descriptions, during National Family Month:
Tune Into Nature: Disconnect. Ditch your electronics. Set aside time to tune into the surroundings outside and explore nature.  Go on an evening walk or bike ride. Take a hike. Stroll along a stretch of beach. Explore a national park. Go camping.  When you focus on the natural sounds and beauty of the earth, it brings everyone closer together. You can also make a visit to a local park, zoo, aquarium or botanic gardens.
Share A Meal: Food brings people together. So sit around a dinner table. Pack up a picnic and by all means, cook together! Cooking together takes team work and can involve the whole family. The prep time gives you an opportunity to talk about your day, and connect on the highs and lows of your week. When you successfully prepare a meal together, it brings on a sense of accomplishment. The final product of that work is well worth it. Sharing and enjoying that meal together creates deeper connections and provides more avenues for conversation.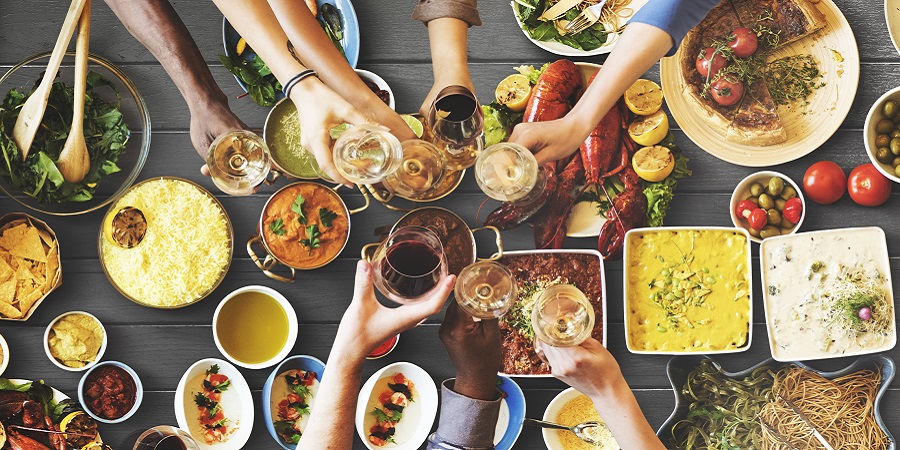 Enjoy A Concert: Music evokes emotion! Go to a concert. Experiencing a musical performance with your family strengthens bonds, heightens happiness levels and reduces stress. This is especially true when you sing clap or hum along. Or get up and dance and say bye bye to stress instantly!  When seeking shows to enjoy together, find songs and artists that represent your family values. And don't be afraid to go beyond your own musical comfort zone! One of my favorite concerts ever was an opera with my 8 year old niece, and her parents. Since that moment, I have learned to love opera. Summer concerts occur in almost every community— especially during Family Fun Month. Festivals, fairs, concerts in the parks, flash mobs and street buskers etc. abound. And many libraries have free summer programs with a wide array of awesome performers. My most favorite aspect of attending a concert with the people I love, is knowing that the memories created from those musical moments may last a lifetime!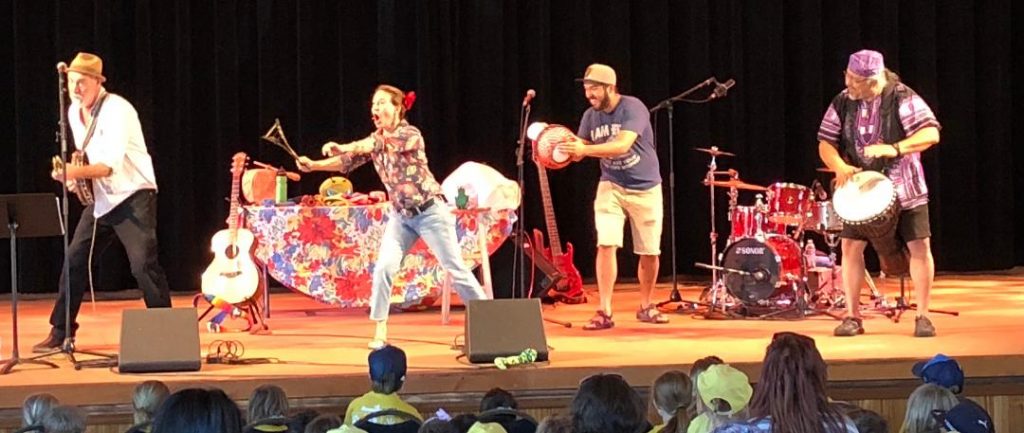 Enjoy a Hunk-Ta-Bunk-Ta Family Playlist:
More Great Songs For the #Family:
Under One Sky – Ruth Pelham
Daughters – John Mayer
Never Grow Up – Taylor Swift
My Father's Eyes – Eric Clapton
We Are Family – Sister Sledge
Daddy's Hands – Holly Dunn
You're Gonna Miss This – Trace Adkins